I have a story in a new anthology that's gone live on Amazon today.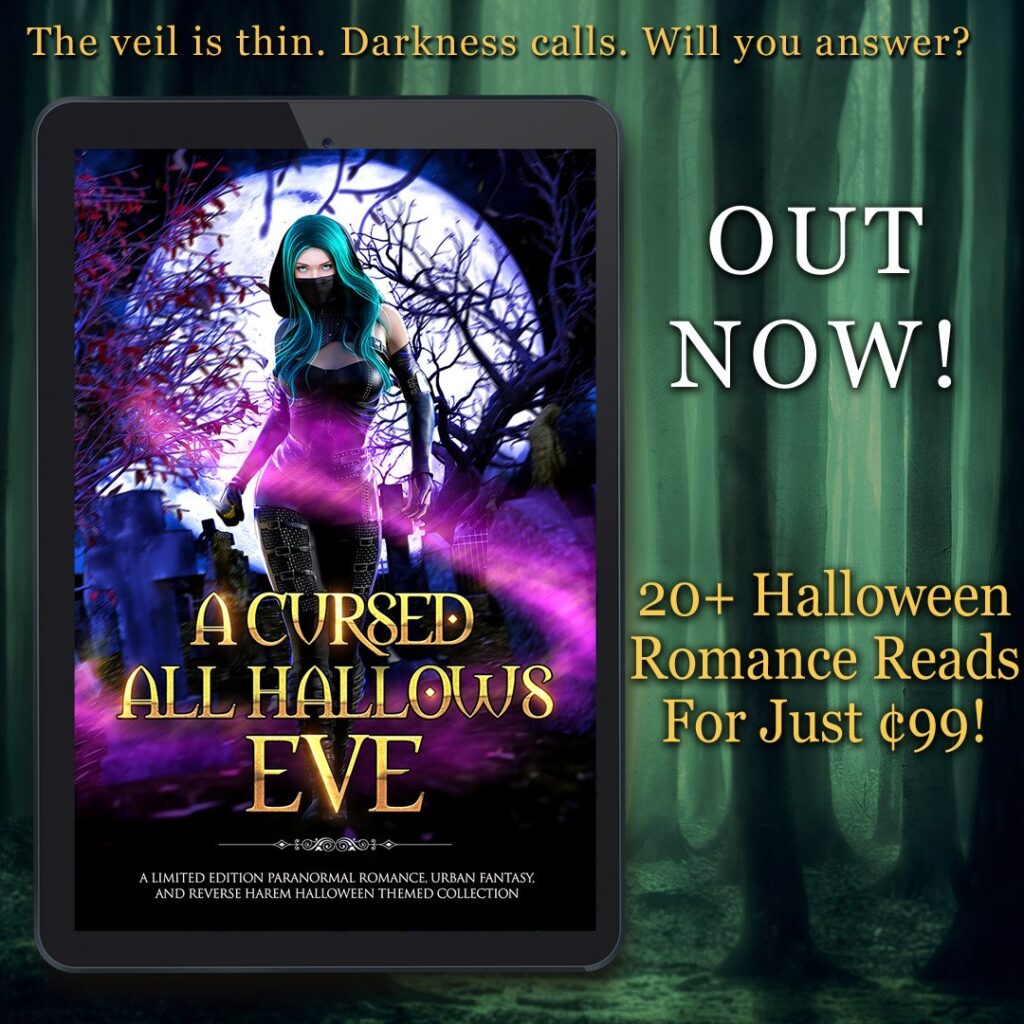 A Cursed All Hallows' Eve: A Limited Edition Paranormal Romance, Urban Fantasy, and Reverse Harem Halloween Themed Collection is a large collection of stories by popular and award-winning authors. I have a story in this set called 'Persephone's Raven'.
Anthology Blurb:
The veil is thin. Darkness calls. Will you answer?
Halloween curses plague the daring heroes and spunky heroines in this spirited collection of tales. A Cursed All Hallows' Eve brings you 20+ stories stuffed with everything from dark gods to brooding shifters, delivering hours of decadent, pleasure-filled reading from bestselling and award winning urban fantasy and paranormal romance authors.
If you can't get enough of those supernatural creatures—vampires, ghosts, witches, demons, and fae—this limited edition collection will alternately thrill you with the spicy and tempt you with the sweet. Delve into these worlds where the living haunt the dead and the undead tempt the breathing.
Answer the call, because this Halloween, not all the costumes are disguises.
A Cursed All Hallows' Eve is available from today and you can find it here:
https://books2read.com/cursedallhallowseve/
It has promotional pricing of $0.99 for a limited time. It's also in Kindle Unlimited.