Novels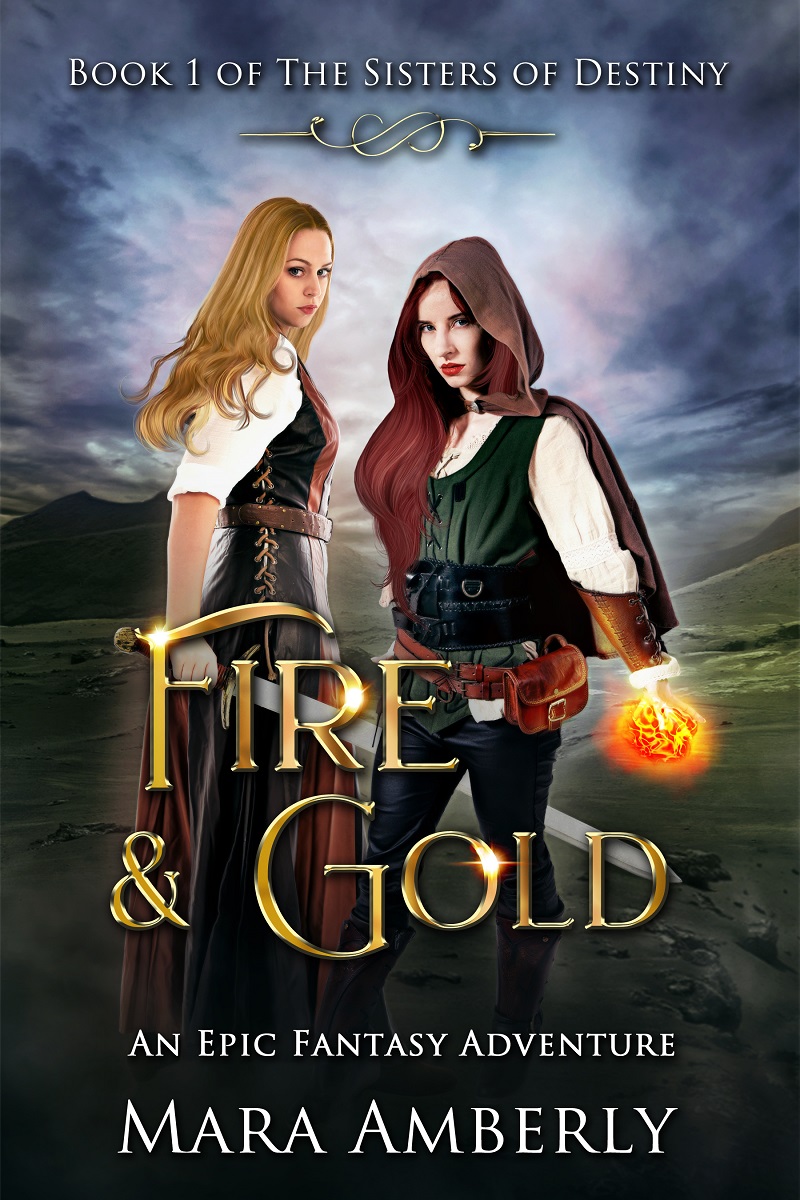 Fire and Gold (Book 1 of the Sisters of the North)
The elemental sorceresses of the Sisters of Destiny have long protected the city of Kalle, peaceably tending to the faithful and reading the runes. Yet even their powers can be clouded or misled. When the Temple of Solitude is attacked in their absence, sisters Alexa and Cassia are thrust into events beyond their experience and training, as they attempt to rescue their fellow priestesses and reach safety in the city of Kelbani.
Cassia, a spirited fire priestess and Alexa, her calmer, less impetuous sister, soon discover the road is treacherous and dangers lurk in every shadow. Fighting against fear and suspicion, and their faith wavering, the priestesses find help from an unlikely ally, as in the distance a shadow of dark magic grows.
---
Silk and Earth (Book 2 of the Sisters of the North)
Silk and Earth continues the story of Alexa, Cassia and Knave as they set out to save Maeridea in this second installment of the Sisters of the North series.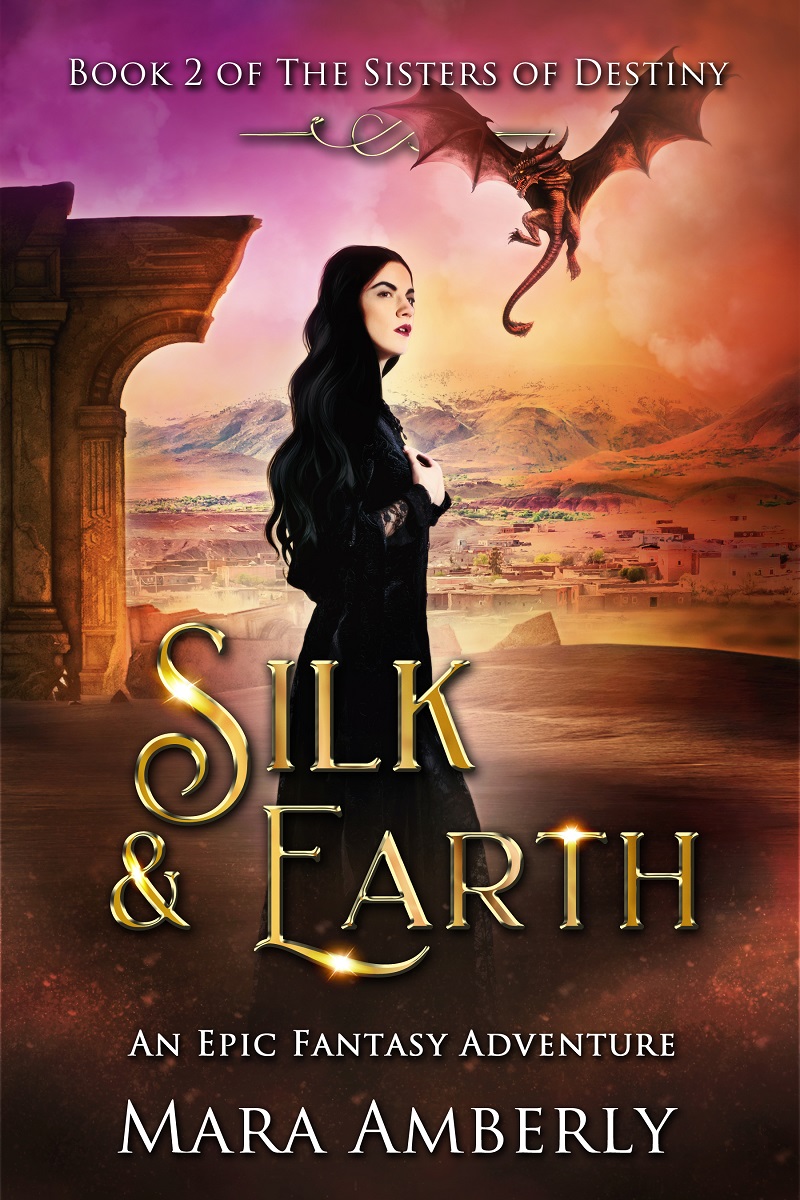 Sisters Cassia and Alexa have found safety in the mountain city of Kelbani, away from the cultists known as the Nemorans, or Warriors of the Dusk, who slaughtered many of their Order.
Manses in the cultists' power have the potential to wipe out all life on Maeridea and their intentions are as dark as the future, should the Sisters of Destiny not intervene.
Knowing they must reclaim the manses and confront the enemy, many of the Sisters including Cassia and Alexa – joined by their roguish friend Knave – go in search of them. Not knowing what awaits them, they must take a chance – whether on fate or mere luck, for everyone's sake.
Meanwhile, back on the King's Island near Kalle, Governor Cerus Arani senses shadows of danger lurking in the King's court. Suspecting a plot against King Merrion and his forces, Cerus prepares himself as he anticipates trouble is coming.
---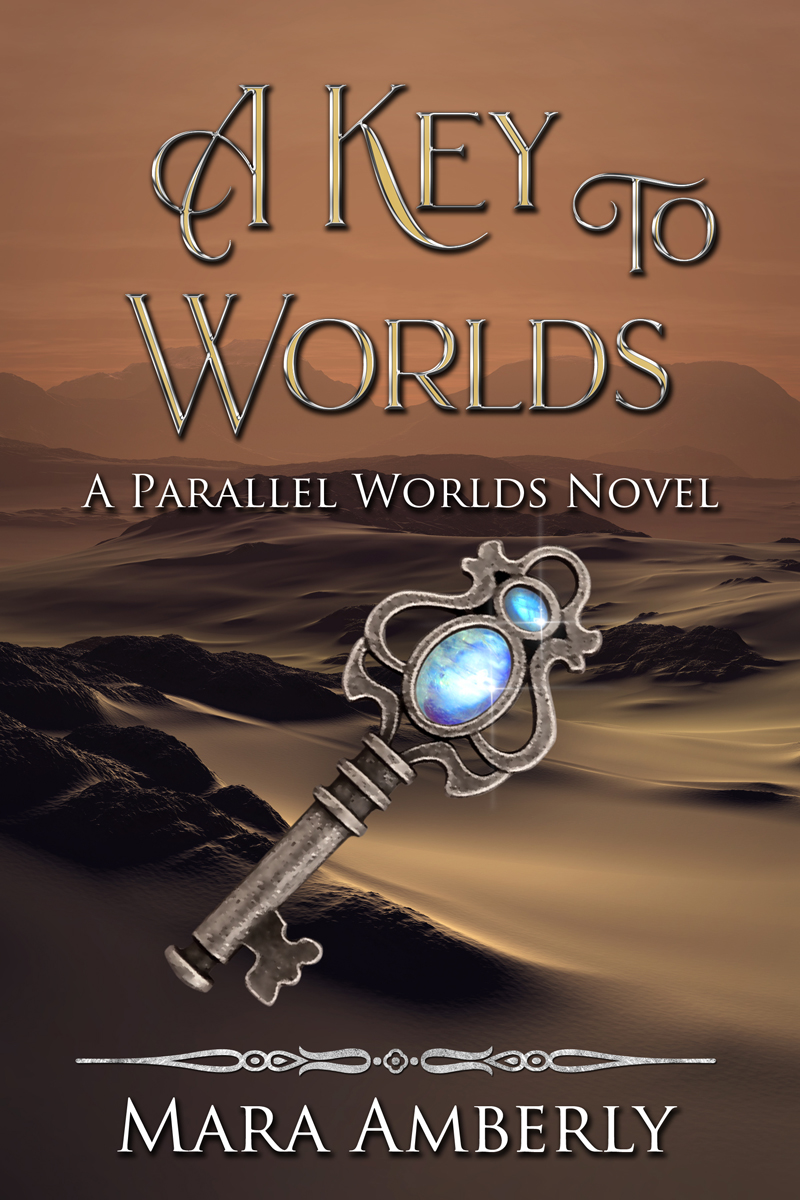 A Key to Worlds (A Parallel Worlds Novel)
Pandora is a scientist confined to a barren, post-apocalyptic world. A mystical dream compels her to explore her family's history, as rumours swirl that there might be people living outside their planet's protected settlements. Once, outsiders tried to form free colonies of their own – Pandora's parents among them. They were said to have perished in the world's toxic environment, but Pandora doesn't know for sure. She's compelled to explore the planet for herself, but the laws of Alverron forbid it without the council's say-so.
Nessa's unique gift and her reckless nature have an unfortunate tendency to get her into trouble. When she opens a portal into another realm from the back of her aunt's garden, she doesn't expect to find an archaic world or herself imprisoned. A chain of perilous events and poor decisions force Nessa to test the limits of her gifts. Can she find the strength and ingenuity to set things right and help her new friend James find his way home?
A Key to Worlds: A Parallel Worlds Novel is an intriguing tale of fantasy adventure spanning multiple worlds.
---
Serials
Planet Hunter Taliesin (Humanity's Survival Serial Book 1)


Major Marcus Reede serves as an engineer aboard the starship Taliesin and this is his story.
Earth is overpopulated, its resources dwindling, and the Taliesin is one of many ships tasked with finding an alternate world for humanity's population. If they fail, Earth might never recover from the centuries of damage it's sustained and humanity has little hope of long-term survival.
All does not go to plan when the Taliesin hits a cloaked mine near an unexplored alien world. Forced to abandon ship, Marcus finds himself in a lifepod alone; his survival in his own hands and his future uncertain.
Planet Hunter Taliesin is the first short story-length part of the Humanity's Survival Serial.
---
Other Books
Enchanting Whispers, Romantic Dreams
(A Poetry Compilation by Mara Amberly)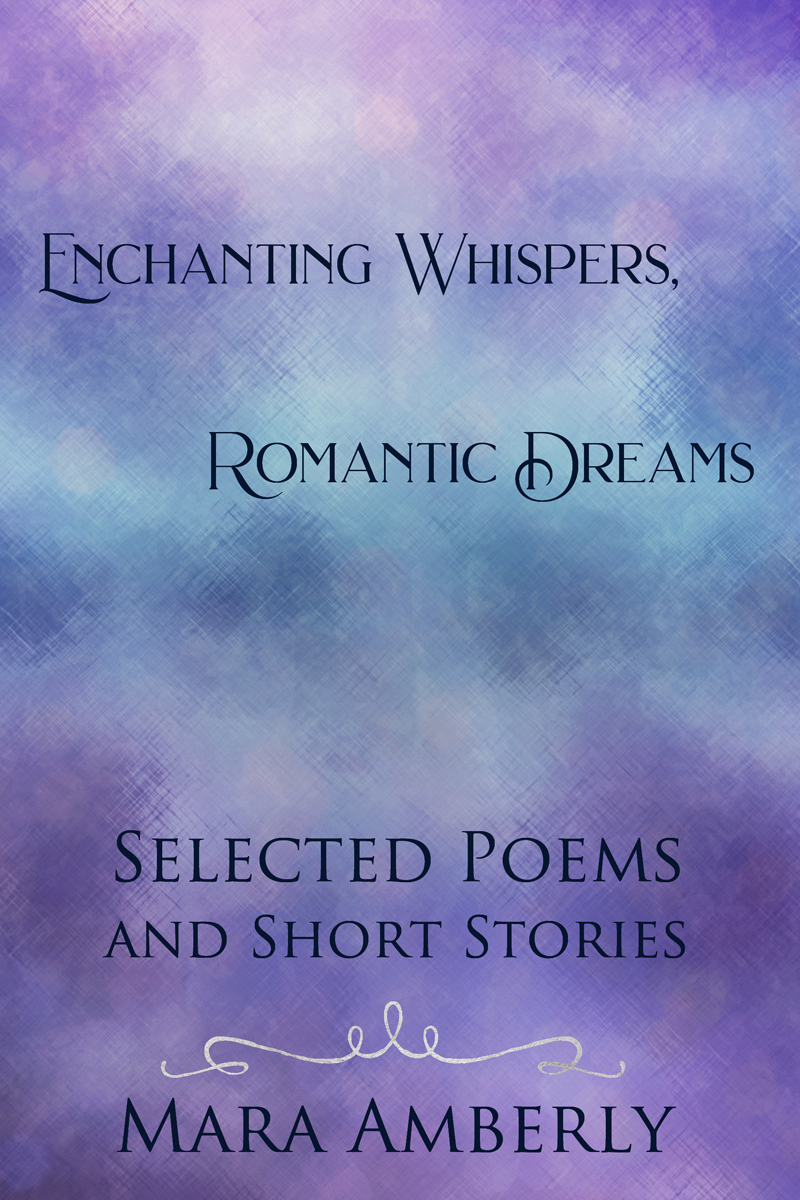 Romance meets mysticism and beauty mingles with fantasy in this unique and creative compilation of poetry, short stories and digital art. Penned by fantasy author and artist Mara Amberly, Enchanting Whispers, Romantic Dreams shares the rewards of years' creativity and brings to light a treasure trove of beautiful words and images, including the fantasy short stories, 'The Forest Dweller' and 'Diary of a Harbinger'.
---
My individual short stories and my other poetry book are currently unavailable.