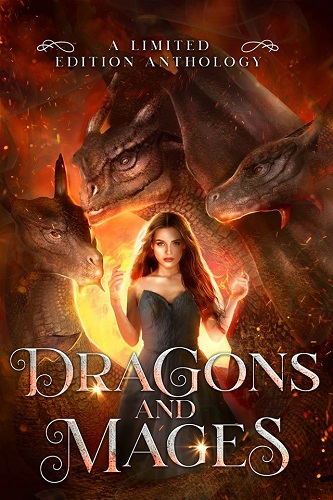 I have another new release out for you now. Dragons and Mages is a limited edition anthology with a large collection of dragon stories, some of which are from bestselling and award-winning authors, myself included.
It went live on the 1st April, and it's currently doing exceedingly well. At the time of posting this, it's currently #1 in Fiction Anthologies in the Australian Kindle Store, and #13 in Fiction Anthologies in the US Kindle Store.
Here's the blurb about it:
Dragons are temperamental creatures. Some hunt humans with vengeance, others help humans as willing partners. What will these dragons do? With nearly 2000 pages of captivating fiction, you'll be enchanted by mages, soar to new heights on the backs of dragons, and fear whether each new beast is friend or foe.
With stories from:
Amy Proebstel
J.E. Feldman
Becky Murray
C.A. King
Melinda R. Cordell
Jocelyn Dex
Joynell Schultz
Juliet Vane
Laura Greenwood
Majanka Verstraete
Margo Bond Collins
Mary Kit Caelsto
Nicole Zoltack
Sheri-Lynn Marean
Mara Amberly
Victoria DeLuis
Bokerah Brumley
Shereen Vedam
and Pauline Creeden
Are you ready to get lost in the world of dragons before your chance is lost forever? Then order this limited-edition collection of exclusive material from these USA Today and award-winning authors TODAY!
You can find it here on Amazon.com and here on Amazon.co.uk. 🙂
Thanks, and if you read it, please consider leaving a review or letting us know what you think. 🙂