Novels

The Valteran Ascension (Book 1 of A Paradox of Time)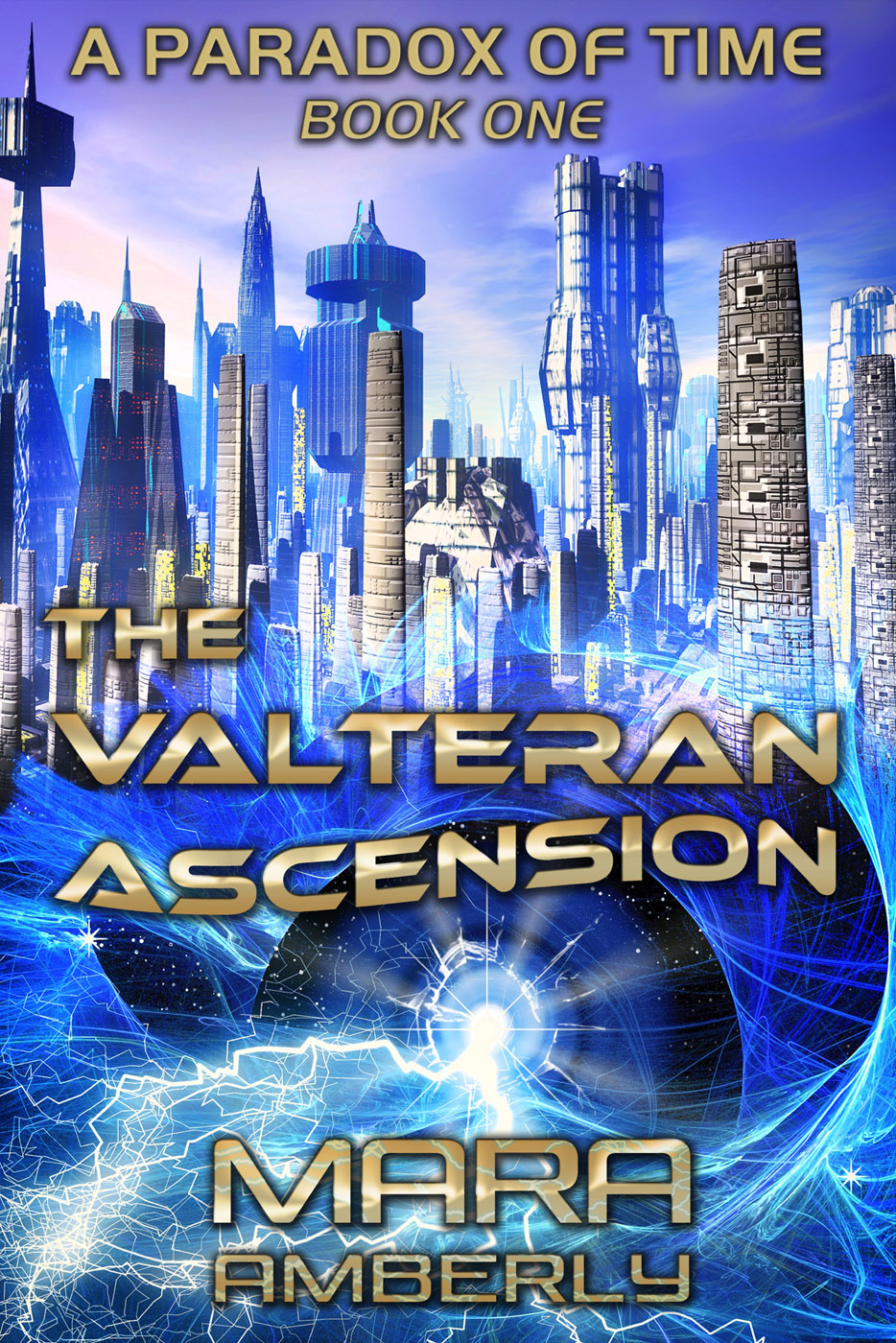 He meant to save everyone, not destroy time itself…
In a quest for selfish advancement, the people of Eric's planet are planning to irrevocably rupture the fabric of the universe. There's only one way to prevent catastrophe: reject his loyalties and journey to the past to seek trusted allies to help prevent the destruction before it can begin.
It's a shame that time isn't his only hurdle…
Stuck on Earth in the 17th century with his ship broken and venting radiation, Eric seeks a lost item that has fallen into the hands of his enemies. There's more danger than he could have foreseen and his journey has caused unexpected trouble.
He needs to fix the fractures he's caused in the space-time continuum before he can attempt to go home, otherwise there may be no home waiting for him. And when he meets a mysteriously familiar woman, he's certain that he's met her before, even though he's never seen her face. He'll have to keep her close if he doesn't want to make things worse.
Time marches on, and now it's stepping to Eric's tune. If he fails, it's not only the future that's at stake, but history and the fate of billions.
---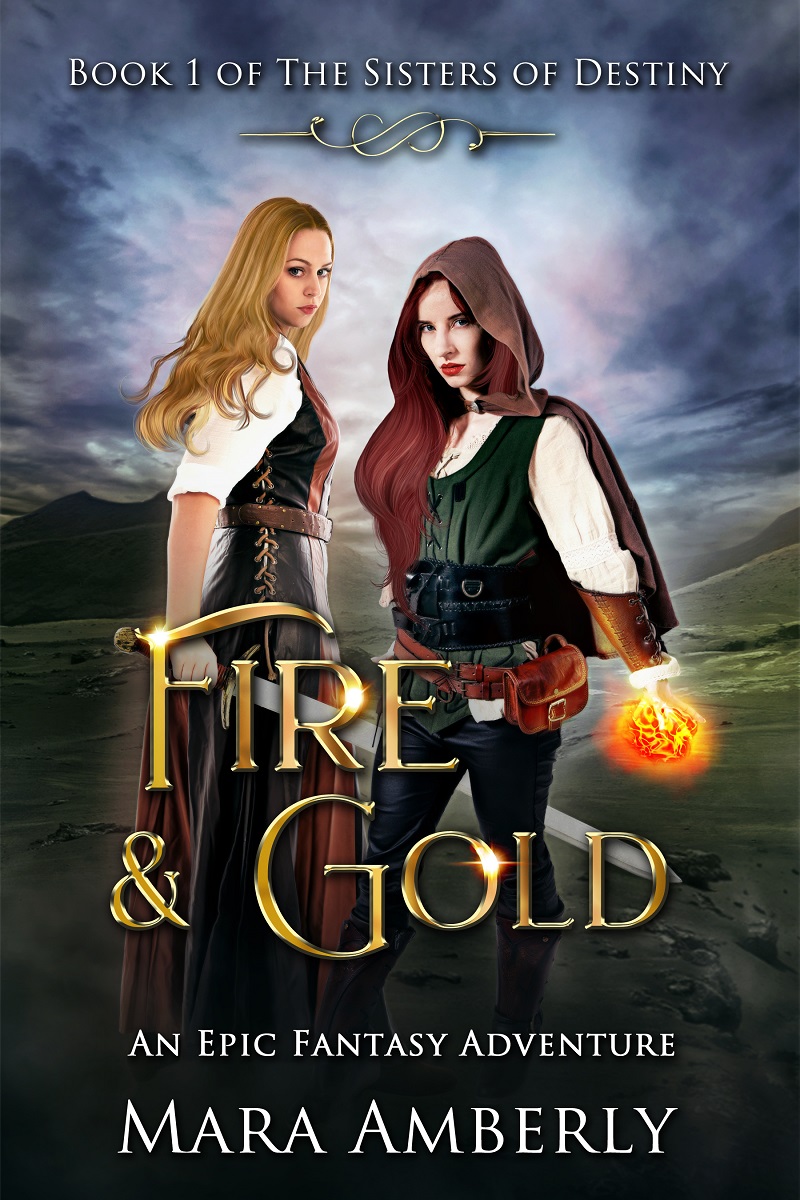 Fire and Gold (Book 1 of the Sisters of the North)
The elemental sorceresses of the Sisters of Destiny have long protected the city of Kalle, peaceably tending to the faithful and reading the runes. Yet even their powers can be clouded or misled. When the Temple of Solitude is attacked in their absence, sisters Alexa and Cassia are thrust into events beyond their experience and training, as they attempt to rescue their fellow priestesses and reach safety in the city of Kelbani.
Cassia, a spirited fire priestess and Alexa, her calmer, less impetuous sister, soon discover the road is treacherous and dangers lurk in every shadow. Fighting against fear and suspicion, and their faith wavering, the priestesses find help from an unlikely ally, as in the distance a shadow of dark magic grows.
---
Silk and Earth (Book 2 of the Sisters of the North)
Silk and Earth continues the story of Alexa, Cassia and Knave as they set out to save Maeridea in this second installment of the Sisters of the North series.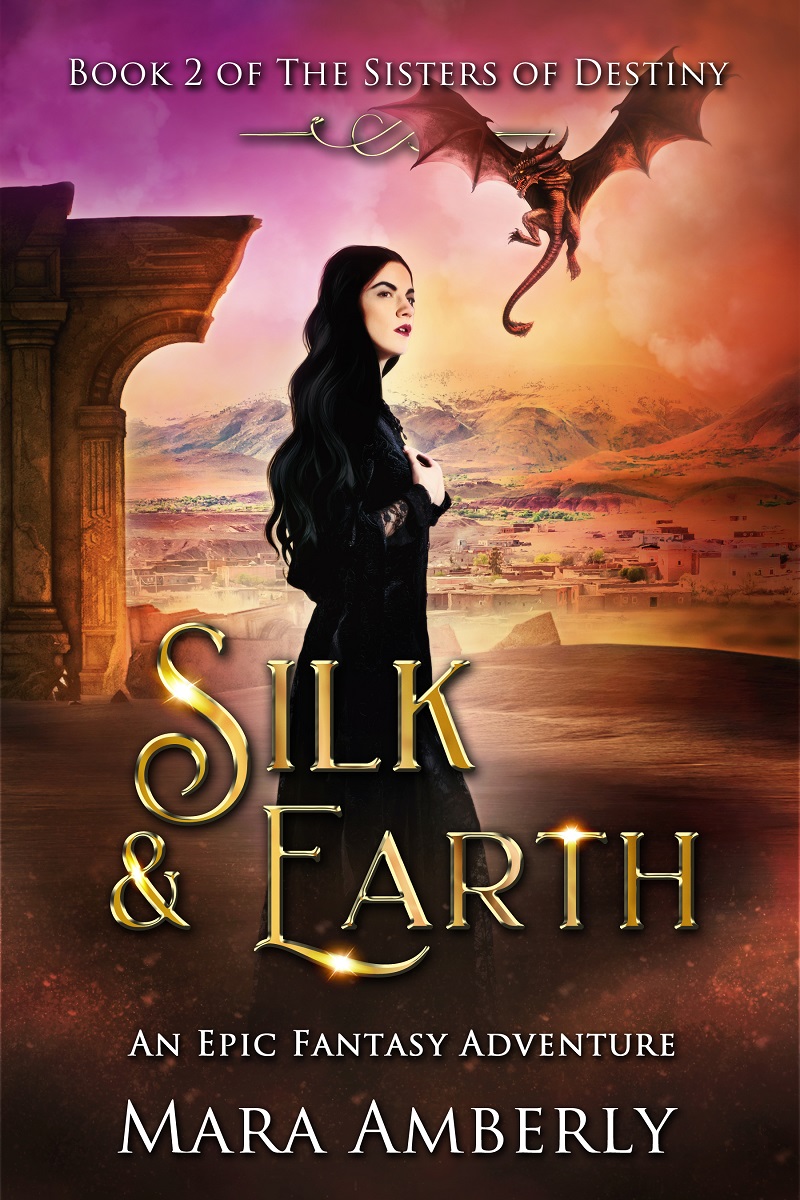 Sisters Cassia and Alexa have found safety in the mountain city of Kelbani, away from the cultists known as the Nemorans, or Warriors of the Dusk, who slaughtered many of their Order.
Manses in the cultists' power have the potential to wipe out all life on Maeridea and their intentions are as dark as the future, should the Sisters of Destiny not intervene.
Knowing they must reclaim the manses and confront the enemy, many of the Sisters including Cassia and Alexa – joined by their roguish friend Knave – go in search of them. Not knowing what awaits them, they must take a chance – whether on fate or mere luck, for everyone's sake.
Meanwhile, back on the King's Island near Kalle, Governor Cerus Arani senses shadows of danger lurking in the King's court. Suspecting a plot against King Merrion and his forces, Cerus prepares himself as he anticipates trouble is coming.
---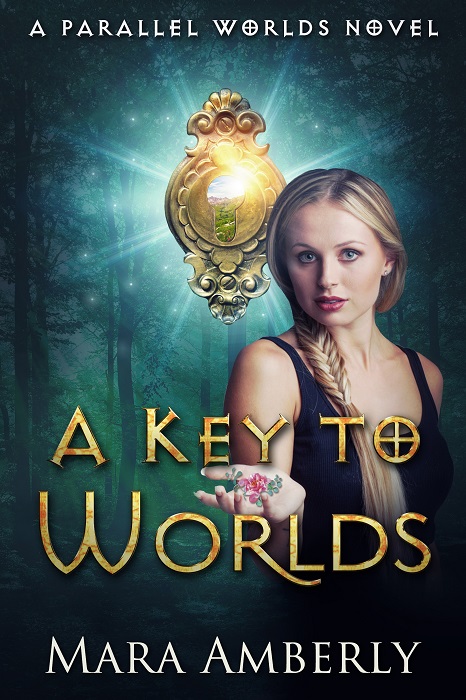 A Key to Worlds (A Parallel Worlds Novel)
Nessa didn't mean to open a portal at the bottom of her aunt's garden, but her unique gift and reckless nature have an unfortunate tendency of getting her into trouble. Imprisoned in an archaic world, a chain of perilous events and poor decisions force Nessa to test the limits of her gifts. Can she find the strength and ingenuity to set things right and help her new friend James find his way home?
Pandora is a scientist trapped on the post-apocalyptic world of Alverron. A mystical dream compels her to explore her family's forgotten history, and she can no longer deny the troubling rumours that people might be living beyond the planet's protected settlements. Wouldn't they all perish in the world's toxic environment, just like her parents? Determined to find answers, Pandora goes against council law to explore her home world, and maybe, finally learn the truth.
---
Other Books
Mermaidia: A Limited Edition Anthology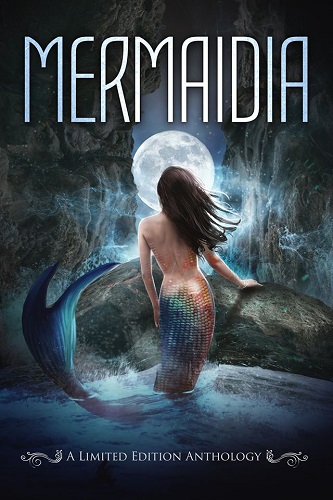 Love mermaids and all creatures aquatic? This limited time anthology is just for you! With more than 700 pages of captivating fiction, you'll be enchanted by sirens, dive the depths with a mermaid, and fear whether the sea witch is friend or foe.
Are you ready to dive in before your chance is lost forever? Then order this limited-edition collection of exclusive material from USA Today and award-winning authors TODAY!
This anthology contains stories from a number of fantasy authors. My story in the anthology is titled 'The Sea of Time and Stars'.
---
Enchanting Whispers, Romantic Dreams
(A Poetry Compilation by Mara Amberly)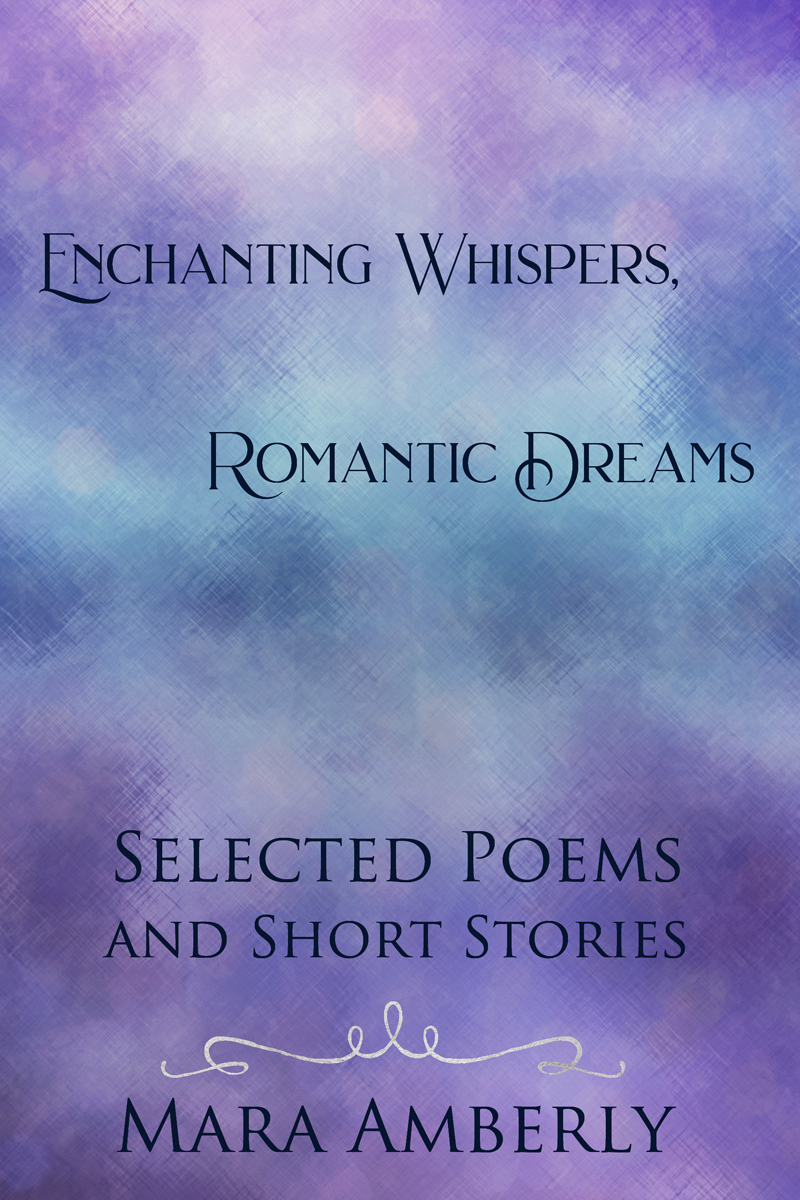 Romance meets mysticism and beauty mingles with fantasy in this unique and creative compilation of poetry, short stories and digital art. Penned by fantasy author and artist Mara Amberly, Enchanting Whispers, Romantic Dreams shares the rewards of years' creativity and brings to light a treasure trove of beautiful words and images, including the fantasy short stories, 'The Forest Dweller' and 'Diary of a Harbinger'.
---
My individual short stories and my other poetry book are currently unavailable.