The Galactic Race (A Paradox of Time Book Three)
Release Date: TBC
The third book in the A Paradox of Time series. Coming soon.
---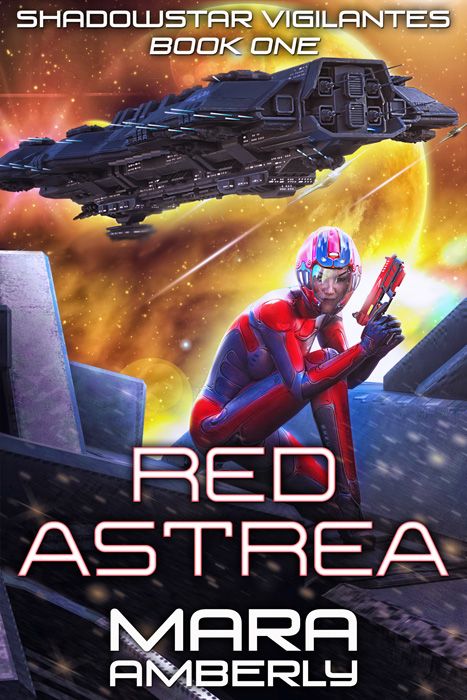 Red Astrea (Shadowstar Vigilantes Book 1)
Now on Pre-order
Release Date: December 19th, 2020
It was said that the world wouldn't end with a bang, but a whimper. Sadly that wasn't my experience. It happened in the middle of the night when many people in the dominant country of our world, Helios, were asleep. I realise now that it wasn't by chance. The Ollean Empire wanted us ill-prepared and vulnerable when the time came. When they destroyed our star, they left untold destruction in its wake. I saw our city fall and that image has stayed with me ever since.
I was never much of a survivalist, though maybe I am now. I'm so many things I wasn't before I found my dark purpose and calling. I used to live an ordinary life: a mother of one daughter in the military, who I owe my life to. If she hadn't defied orders, including my own and come back for me, I wouldn't be here now and my occasional partner-in-crime, Ravensheart, wouldn't exist. Depending on who you ask, that's exactly what we are: criminals. But someone has to pay for what happened, and I'm wielding a blaster that gives our people the justice they deserve: one bolt at a time.
---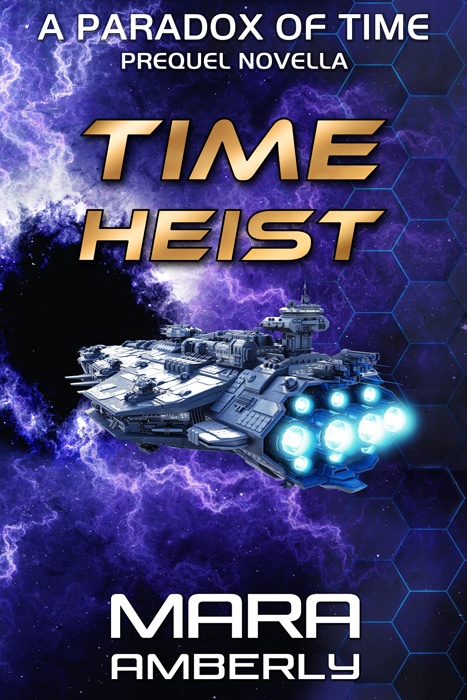 Time Heist (A Paradox of Time Prequel Novella)
Now on Pre-order
Release Date: January 30th, 2021
Before Eric saved his world, he was no hero. Before he met Cora, Eric was a ladies' man.
Join Eric: a former military engineer, and his irascible mentor, Victor: a former General, as they and their mercenary team hunt down a long-lost haul of alien treasure.
They've finally tracked down its hidden location. They know its owners are gone – seemingly disappeared from history. It's the perfect opportunity, and the chances of being caught are negligible.
If only it was that simple. Prepare for a Time Heist.