I'll be listing free content here (that I'm legally allowed to list) including books, audio books, stories and graphics for personal use. The copyright remains with the author/s, artist/s and/or narrator/s and reproducing this material without permission is not allowed. You can however download it, read it and listen to it for your personal use.
Free E-book: COVID 19 – Prepping for the Epidemic by Lea Walsh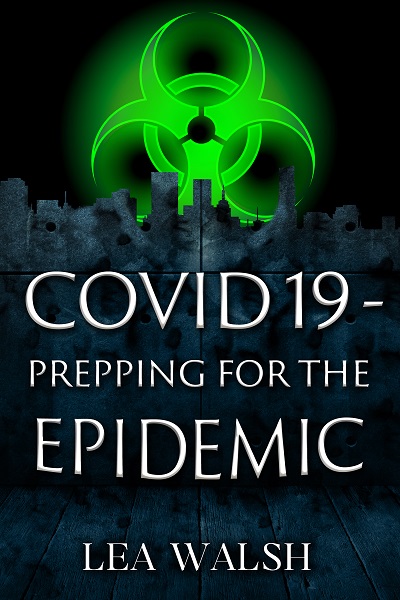 This book was written in February when a lot of information about the Coronavirus was beginning to come to light. Information in this book was based on media and government sources at the time, and some of the recommendations and information has since changed.
Disclaimer: By downloading this book or listening to the audio book, you accept that the information in these books is likely to be inaccurate in places and shouldn't be treated as a dependable source of information. As such, you agree the author won't be held accountable for any incorrect information or advice.
However it's the view of the author that it still contains a lot of information that might be of use, and it's shared with the goal in mind of helping readers.
Book Description:
The COVID-19 virus has been declared a pandemic. It's been on the news a great deal lately, as this Coronavirus has spread internationally, reaching far from its epicentre of Wuhan, China, where the virus first emerged and infecting tens of thousands.
This isn't a medical book – it's a prepper one. I'm not a doctor, but I'm someone with an interest in protecting myself and my family, and sharing the information I've gathered.
It's my hope that the information I've compiled in this book can help you protect yourself and your family, and that it might help you prepare for difficulties the epidemic might bring. This book should also serve as a useful jumping off point for further research.
Free Download of COVID 19 – Prepping for the Epidemic:
EPUB Format (Free; 1.56MB)
(Download)
Listen on the Audio Player (Free)
Written by Lea Walsh and Narrated by James Jefferies

You can download a list of sources here (PDF File).
The e-book and audio book are shared free with the permission of the author and narrator.